Today we will talk about Modern Trumpet Tall Floor Vases.
These vases are a good choice to highlight and enhance your décor, and durable the fiberglass material gives you more functionality.

First, we would like to emphasize that the vases have different shapes.
There are vases for flowers, fruit, urn vases, rectangular, cylindrical. Accordingly, if the flowers are going to put in a vase, then it will most likely be elongated with high edges, if you would like to put fruits in a vase, then it will be wide and with low edges: so that you can grab the fruit lying in it.
Where is the ideal place for a Vase?
Judging by the name of this blog, it is already obvious to understand that the place will be the floor. Placing a new vase in the middle of the room would be a bad idea. This can be a hindrance to part of the interior and will immediately catch your eye.
Floor vases will emphasize the sophistication of the room. It is better to place a large vase in a corner, so it is less likely that it will break or get scratched.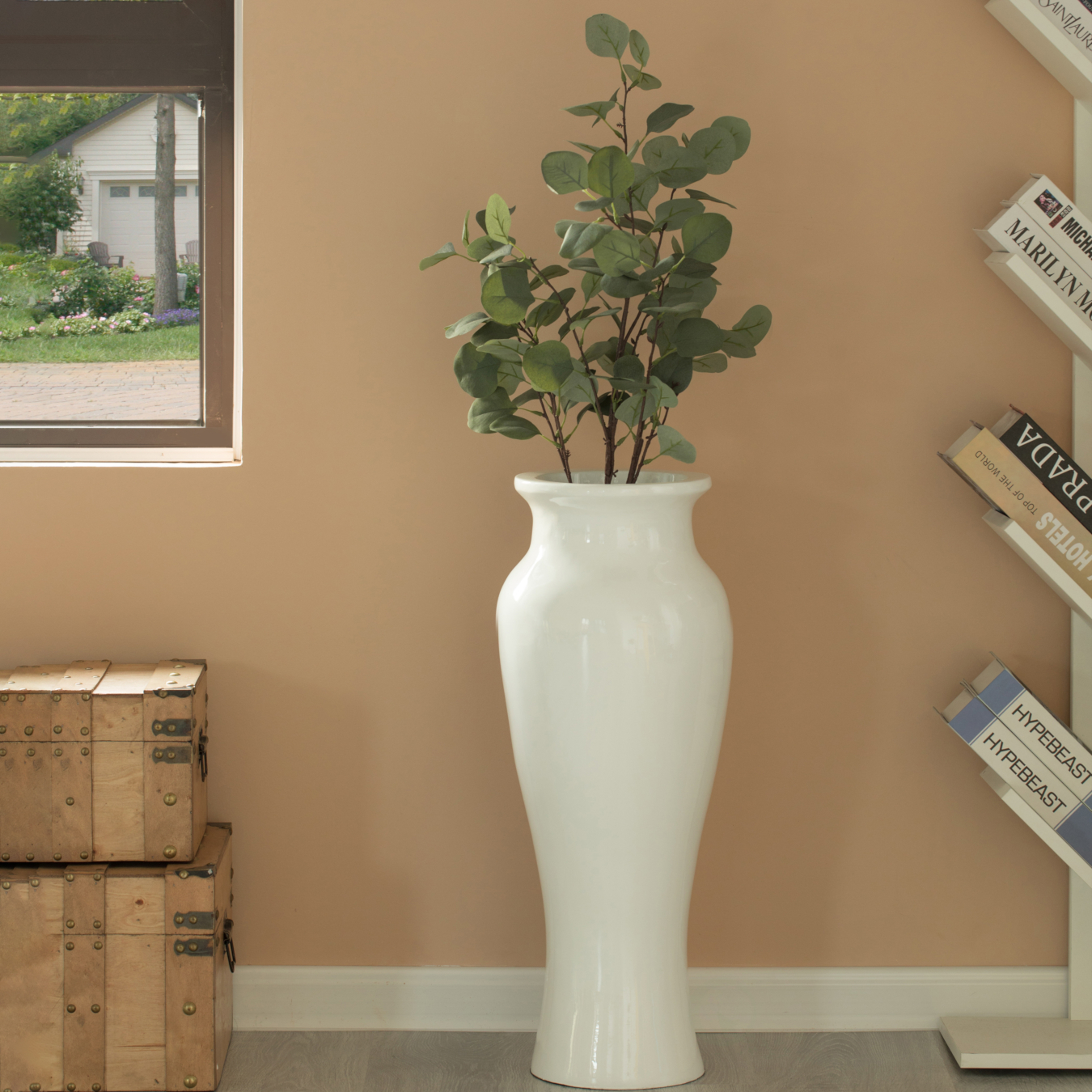 What to put in the vase?
The vase usually complements an already established interior style. It is worth changing the contents of the vase every month.
For tall vases, we recommend placing faux-flowers and leaves. You can also place birch branches inside to add natural touch to modern décor, and fill vases with glass pebbles to keep the branches stable.
To create a dramatic touch, paint the vase or part of it, with bold paint.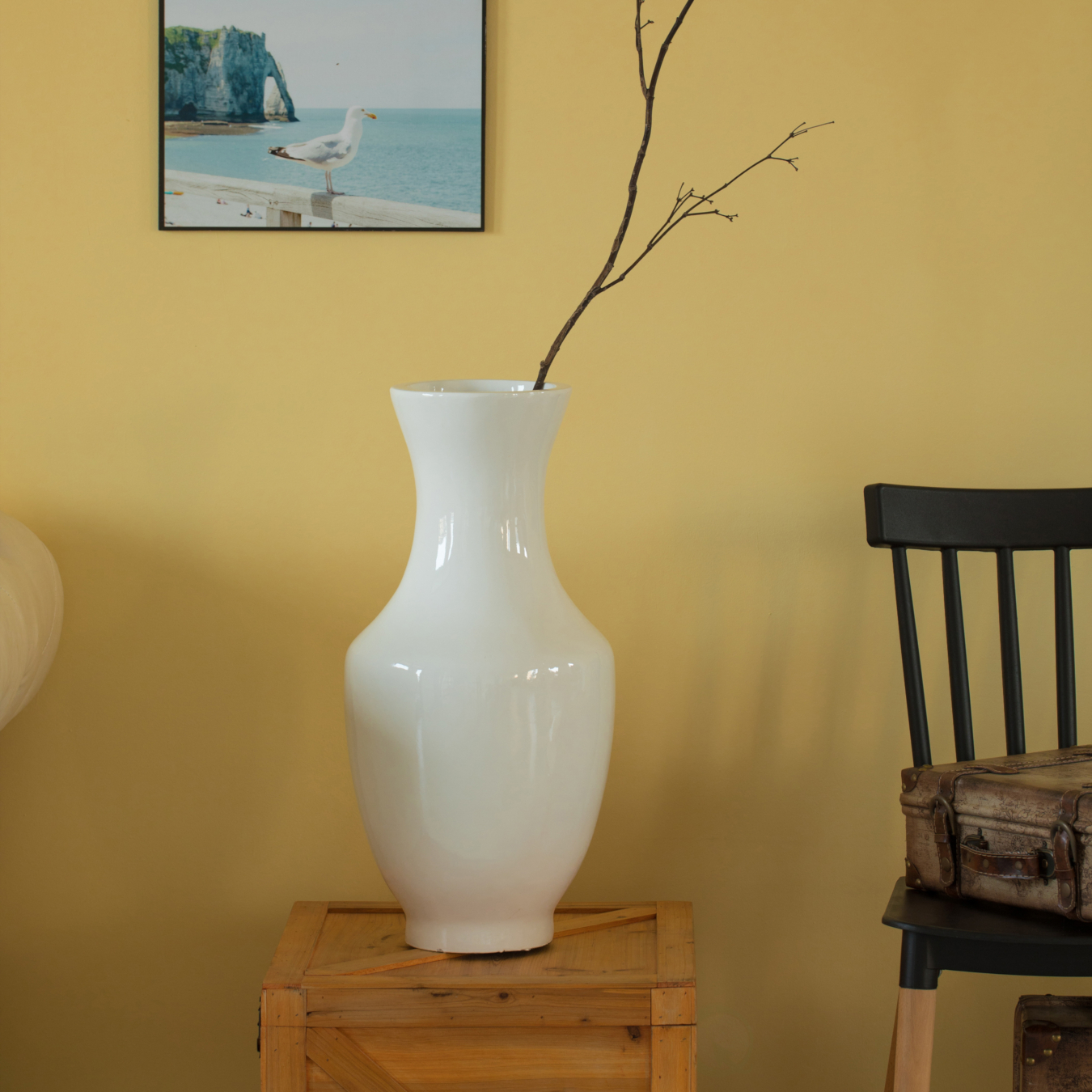 Good luck choosing the right vase for your décor.